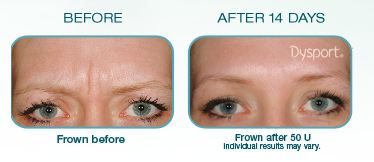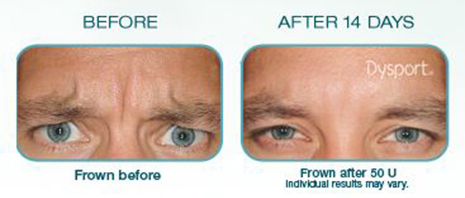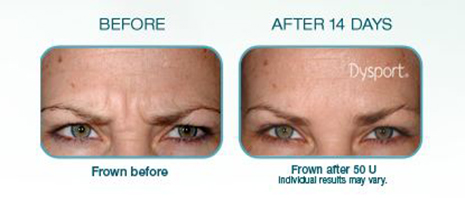 At the forefront of the anti aging revolution is Botox®, the undisputed powerhouse for relaxing lines and wrinkles. With the FDA approval of Dysport® we now have two remarkable options for the reversal and prevention of wrinkle formation. Add one or more of our facial fillers and we have the ability to turn the clock back ten years. The results of this combined approach are so quick and effective we refer to it as our fifteen minute facelift!
Restoring Youthful Contours
At Dermatology Associates Dr. Lederman has extensively researched the latest scientific breakthroughs in anti-aging and has hand selected the therapies we use. Her decision to keep a variety of fillers at her disposal is based on her vast knowledge of facial structure and anatomy. The composition of each facial filler and the area to be treated are taken into consideration when selecting the therapies best suited to address a patient's particular needs and achieve the desired results.
Dysport® is brought to you by Medicis Pharmaceutical Corporation, the leading independent specialty pharmaceutical company in the United States focusing primarily on the treatment of dermatological and aesthetic conditions.
Prescription Dysport®is an injection used to temporarily improve the look of your moderate to severe frown lines without changing the look of your whole face. The untreated facial muscles still work normally, allowing you to freely show facial expressions, such as smiling, in untreated areas.
Dysport® is a formulation that has been shown to deliver temporary improvement in moderate to severe frown lines, even with repeat treatments. So, the effect of repeat treatment with Dysport® may be comparable to your first use.
With just 1 injection into each of 5 points between and over the eyebrows, Dysport® blocks the signal from the nerve to the muscles, ultimately resulting in a reduction of muscle activity and temporarily preventing contraction of the muscles that cause frown lines. You should not be treated with Dysport® more frequently than every 90 days.
Treatment with prescription Dysport® can temporarily improve the look of your moderate to severe frown lines. Treatment generally takes just 10 to 20 minutes.